The Philosophy
Each one of us is born with a unique and original potential with a constant drive towards its fulfilment.
During the course of life there may arise several conditions hindering the vital force.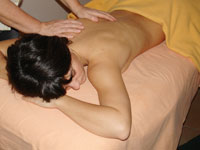 In the physical structure that may take several forms of discomfort, such as tension, pain, sluggishness, congestion and so on. Through an accurate choice of the proper type of treatment, the vital rhythms of the body are stimulated, thus restoring the body's natural harmony and enhancing the dynamic and creative movement of the life energy.
Petra Klein offers a space apt to stabilize an authentic relationship with oneself and with life in a harmonious concert of body, mind and soul. By selecting the methods appropriate to each client she gives a new impulse to the quality of their life which will result in deep well-being, lightness and tranquility.
Il concetto
Petra Klein's long experience together with her professional ability and lively creativity are at the basis of her proposals of some type of treatment according to the needs of the client. The choise a personalized solution will result in the fulfilment of her client's expectations.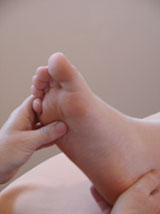 The variety of treatments will meet the need of each client:
- loosening blocks and physical pain
- stimulating the cleansing process
- enhancing the healing process
- finding increased harmony with life's rhythms
- regenerating body and soul with natural methods.
An important aspect of Petra Klein's work is the ability to recognize the connections and the causes of the client's problems, in order to know and bring about an efficacious treatment, be it preventative or curative. Another unique aspect of Petra's treatment is the quality of her touch based on her long experience.
In three words: simple, magic, effective!